FOR IMMEDIATE RELEASE – July 21, 2023
Media Inquiries: Brooke Russell | 985.801.6212 | info@avala.com
Covington, Louisiana – We are proud to announce that AVALA was named one of the Top Hospitals for Nurse Communication by Becker's Hospital Review in July. Becker's article stated they have compiled a list of the best hospitals for nurse communication in each state using Hospital Consumer Assessment of Healthcare Providers and Systems data from CMS. The hospitals that received five stars for nurse communication have been featured on this list, including AVALA ranking in at number 6 in the state of Louisiana.
AVALA nurses are trained to be patient-centered and to use a variety of communication methods. This means that they focus on understanding the patients' individual needs and preferences, and communicate in a way that is clear, concise, and respectful. The team is always willing to explain things in detail, ensuring patients fully understand their care plan and know what to expect from pre-op to post-op. AVALA nurses understand the stress or anxious feeling that patients may be experiencing, so they will always try their best to put minds at ease through effective and concise communication.
"At AVALA, our nurses understand that effective communication has an extraordinary impact on the overall patient's healthcare experience," stated Joy Melgar, MSN, RN, AVALA Chief Nursing Officer. "It helps us to ensure patient safety, create a positive work environment, and deliver truly exceptional care."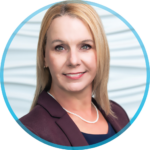 Our nurses use a variety of communication methods to keep patients fully informed about their healthcare journey:
Face to face conversations to build rapport with the patient and answer questions.

Phone calls to check in with patients and provide updates on their care.

Text messages to send reminders about appointments, and to check in when necessary.

Patient portal to keep a secure line of communication to the patient's full care team.
In addition to making the Becker's List, AVALA has also been honored several more accolades further distinguishing the facility as a top provider for patient's elective surgeries.
The complete list of named individuals can be found here.
CMS shares 10 HCAHPS star ratings based on publicly reported HCAHPS measures. The nurse communication star rating combines data from three HCAHPS survey questions and summarizes how well patients feel that their nurses explained things clearly, listened carefully to the patient, and treated the patient with courtesy and respect.
The star rating is based on survey data collected from hospital patients from July 2021 through June 2022. The figures are from CMS' Provider Data Catalog and were released April 26.