FOR IMMEDIATE RELEASE – July 31, 2023
Media Inquiries: Brooke Russell | 985.801.6212 | info@avala.com
Covington, Louisiana – We proudly announce that AVALA was named one of the Top Hospitals for Physician Communication by Becker's Hospital Review in July. Becker's has compiled a list of the best hospitals for physician communication in each state using CMS Hospital Consumer Assessment of Healthcare Providers and Systems data. The hospitals that received ten stars for physician communication have been featured on this list, including AVALA, ranking at number eight in Louisiana.
"Our physicians all share the same passion for restoring trust in the patient-to-physician relationship," stated Joy Melgar, MSN, RN, AVALA Chief Nursing Officer. "When patients feel like they are being heard and understood, they are more likely to trust their healthcare providers and adhere to treatment plans. As a result of their commitment to patient care, AVALA physicians have been recognized as some of the best in the industry."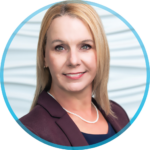 AVALA physicians prioritize patient communication in several ways. They take the time to listen to their patient's concerns, answer their questions, and explain their treatment plans in a way that is easy to understand. They always encourage open communication and welcome patients' feedback during every appointment. AVALA physicians understand that effective communication is one of the most important parts of providing high-quality care to patients.
In addition to making the Becker's List, AVALA has also been honored with several more accolades, further distinguishing the facility as a top provider for patient elective surgeries:
The complete list of named individuals can be found here.
CMS shares 10 HCAHPS star ratings based on publicly reported HCAHPS measures. The nurse communication star rating combines data from three HCAHPS survey questions and summarizes how well patients feel that their nurses explained things clearly, listened carefully to the patient, and treated the patient with courtesy and respect.