FOR IMMEDIATE RELEASE – April 18, 2023
Media Inquiries: Brooke Russell | 985.801.6212 | brussell@avala.com
Covington, Louisiana – AVALA announces that it has received Advanced Spine Surgery Certification from DNV under our Advance Orthopedic & Spine Center of Excellence designation. This certification affirms AVALA's excellence in the treatment of musculoskeletal spine and lower back and neck problems. The scope of the Advanced Spine Surgery Certification is inclusive of inpatient, outpatient, and same-day elective surgery, including minimally invasive spine surgery (MISS).
The Advanced Spine Surgery Certification requirements are informed by the ERAS® Society Lumbar Spinal Fusion and Orthopedic guidelines, the North American Spine Society guidelines, and relevant CMS Conditions of Participation for Hospital's provisions. The certification also incorporates a Quality Management System to develop, implement, and maintain an ongoing system for measuring, monitoring, and managing quality and patient safety to continually improve the care of patients.
"The Advanced Spine Surgery Certification has allowed our clinical teams and partnering spine and neuro physicians further enhance our quality metrics and patient safety protocols to provide the best possible care and surgical outcomes for patients experiencing neck and back pain," said Sean Michael Rider, MD, Board Certified, Fellowship Trained Spine Surgeon. "Achieving this certification validates AVALA's commitment to building lasting relationships with our patients and providing quality, trusted care."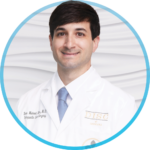 AVALA Spine and Neurosurgeons specialize in MISS, allowing for smaller incisions, lower risks of complications, less blood loss, and quicker recoveries for surgical patients. Our surgeons use state-of-the-art medical technology, robotics, and diagnostics to provide enhanced visibility of the spine during a procedure safely and without having to create a larger incision.
Benefits of MISS include:
> Less Pain
> Smaller Scars
> Less Blood Loss
> Smaller Risk of Infection
> Shorter Hospital Stay
> Cutting-Edge Technology
Our Spine Surgeons utilize the Globus ExcelsiusGPS robot and technology to customize each patient's surgery based on their individualized anatomy using preoperative diagnostic images. Paired with robotic technology, the surgeon can establish a unique surgical plan for each patient. During the surgical process, ExcelsiusGPS' robotic arm directs the surgeon during surgery to place implants more precisely for better outcomes and smaller incisions.
Having a spine procedure is a significant decision, and we respect that patients deserve nothing short of excellence. Research and reviews are key when selecting a healthcare provider and surgery center. 
AVALA delivers highly skilled and experienced physicians and a healthcare team devoted to spine care – we care about your health and positive outcomes! We are proud to be named an Advanced Orthopedic & Spine Center of Excellence, and we would be happy to show you why we are the best choice for your spine care. To learn more visit our webpage.
For more information about DNV, visit www.dnvhealthcare.com.